Heriot-Watt University has put Scotland at the forefront of the Internet of Things revolution with new partnerships to tap into a global market worth around £500 billion.
Edinburgh institution welcomes Sensys, Scotland's innovation center for sensing, imaging and Internet of Things (IoT) technologies, to groundbreaking GRID research facility to take advantage of the wide range of opportunities Scottish businesses are presented through advanced digital help you to system.
Sensing and imaging systems are used in a wide range of industries, including health, social services, agriculture, security, and manufacturing, to transform information by detecting physical, chemical, or biological signals and converting them into readable data. Collect. The Internet of Things is a network of physical objects with embedded sensors that share this data with other devices and systems over the Internet.
Censis' new addition will enable the Innovation Center to increase its regional presence in Edinburgh and Lothian through its first East Coast 'hub' at the university's Riccarton campus just outside the capital.
Heriot-Watt's GRID facility was established to foster global research, innovation and discovery to solve industry challenges and advance the commercialization of academic research. Through this partnership, Sensys will further support businesses and public sector organizations in the region to accelerate the development of new sensor- and imaging-driven products and services. Scotland has a strong reputation for sensing and IoT systems, with the sector contributing over £2.5bn annually to the Scottish economy as part of a global market worth over $600bn (£475bn). It is estimated that there are rapid.
A formal partnership between Heriot-Watt and Censis marks the continuation of a "long and successful relationship," university leaders said. Most recently, researchers and technical engineers collaborated on sensing to improve the safety of dental surgery by detecting airborne particles and contaminants that can lead to the transmission of infections such as Covid-19. and provided his IoT system.
David Richardson, Chief Executive Officer of Heriot-Watt Enterprise, the university's commercial arm, said: Together we aim to make a positive contribution to the Scottish economy by encouraging further innovation in technology that has real-world impact on businesses and organisations. Heriot-Watt has a long track record of providing commercial, strategic and innovative support and conducting world-leading research from the lab to the market.
"We are committed to increasing the cohesion between academic research, companies and entrepreneurial talent, which was recently demonstrated by strengthening our commercialization team," he added. rice field. "The opportunities to work with businesses and industries are as exciting as they are limitless. We look forward to helping them grow into a class business."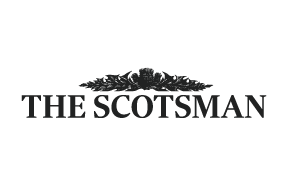 Censis CEO Paul Winstanley said: But having a permanent base on campus undoubtedly leads to greater collaboration and unlocks further opportunities. By linking our academic expertise with Scottish companies, we can help develop more technology-driven processes and products that can increase efficiency, health, safety and reduce carbon footprint in many areas. "
Last year, Censis announced it was expanding its program to help Scottish SMEs, spinouts and start-ups address cybersecurity issues related to IoT products and services. After a successful first year with more than 20 companies receiving free guidance and advice from his IoT experts at the center, Censis secured additional funding from the Scottish government and he will continue the program for 12 months. kept running. Sensys says it works with companies at any stage of product, service or process development to identify their needs and challenges.
In news of the Heriot-Watt partnership, a new survey found that 39% of Scottish consumers believe the Metaverse, a virtual reality space where users can interact with computer-generated environments and other users, will become widely used. indicates that there is next decade. The professional services giant KPMG polled 250 of his Scots and found countries were split on where the metaverse is most used and how long it will take to be widely used. . Almost a third (29%) of Scots have a positive opinion of the Metaverse (29%) and just over a third (35%) have a negative opinion of it. Well over a third (37%) don't know enough about the metaverse. Do you have an opinion or do you not have an opinion?
Ian West, Head of Technology and Alliances, KPMG UK, said: One of the main problems with the metaverse is that there is a lot of confusion about what it is. Some argue that it has been around for years through gaming headsets and the like, so clarifying what the future of the Metaverse might look like will be critical not only for consumer trust, but also for business trust. It is also useful for