The new hospital model is structured according to three basic elements: efficient, light and quiet. It is considered one of his best designs for the architecture of Reyjuan Carlos Hospital.
Conceptually, Rey Juan Carlos Hospital is organized based on the structure of Emergency Medicine, Diagnostic and Treatment Units. It consists of three parallel modules or buildings that best reflect the hospital's main structure: flexibility, scalability, defined function and horizontal circulation. Two hospital units are placed on this structure, and two elliptical domes that draw soft curves are placed, which is different from the depressed feeling of the residential form of "block bar", which is the highest peak of recent residential architecture. Designed to create an appearance: Eliminate corridors, eliminate annoyance Noise, concentric circulation, light and silence around a common skylight.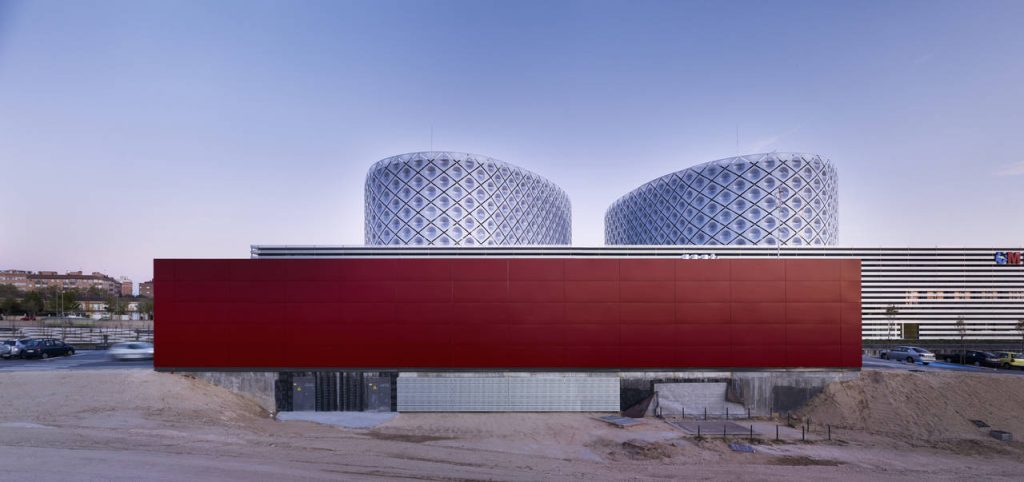 A space with two functional concepts, base and top, come together to form a new architecture. This model provides the opportunity for professionals and citizens to receive treatment in an environment where natural light and tranquility provide therapeutic benefits. The overall concept is based on the architectural proposal for this kind of hospital. Must be able to adapt to the requirements of the program's needs and anticipated financial needs.
The architects also aimed to fulfill a complex functional program with contemporary and attractive architecture. In particular, he took into account differences in human size, sun protection, and most of all, patient spaces throughout the hospital.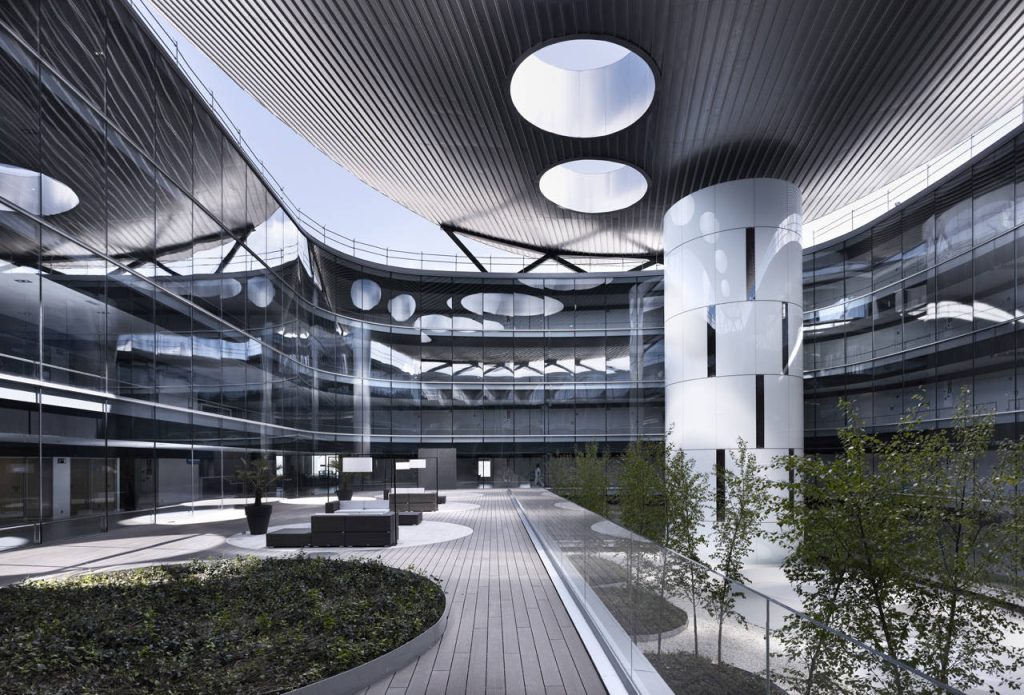 The architect's goal is also to "use architecture as therapy", providing therapeutic spaces, interiors and architecture that accommodate patient rest and recovery. The design consists of a large platform containing the various medical areas of the hospital and includes two glass blocks where the areas are being developed. This approach evolves into a complex system of interconnected spaces within three prisms that make up the base, adapting to each other as if they were machines, 'healing machines'.
In addition to the functional treatment of the base, the iconic treatment is essential to make the tower stand out. Patient spaces are designed based solely on your needs and are the best way to feel good with harmony and light. From the outset, it was decided to create a separate space between the patient area and the other functional areas of the hospital, so that this area would relate to the green roof garden and the views from each room.
A perfect functional relationship between zones is achieved, giving maximum flexibility in the scheme between the external and internal spaces. The distinction between internal and external traffic, the access distinction, and the peculiarities of the vertical communication core can provide a clear overview. One of the key points of building is sustainability. Don't forget the city's applicable conditions, consider sun direction, topography, built environment and surrounding greenery conditions. Incorporating eco-friendly materials and renewable energy technologies into the system with the aim of conserving resources and optimizing operating costs by providing natural light and ventilation inside through the green roof building.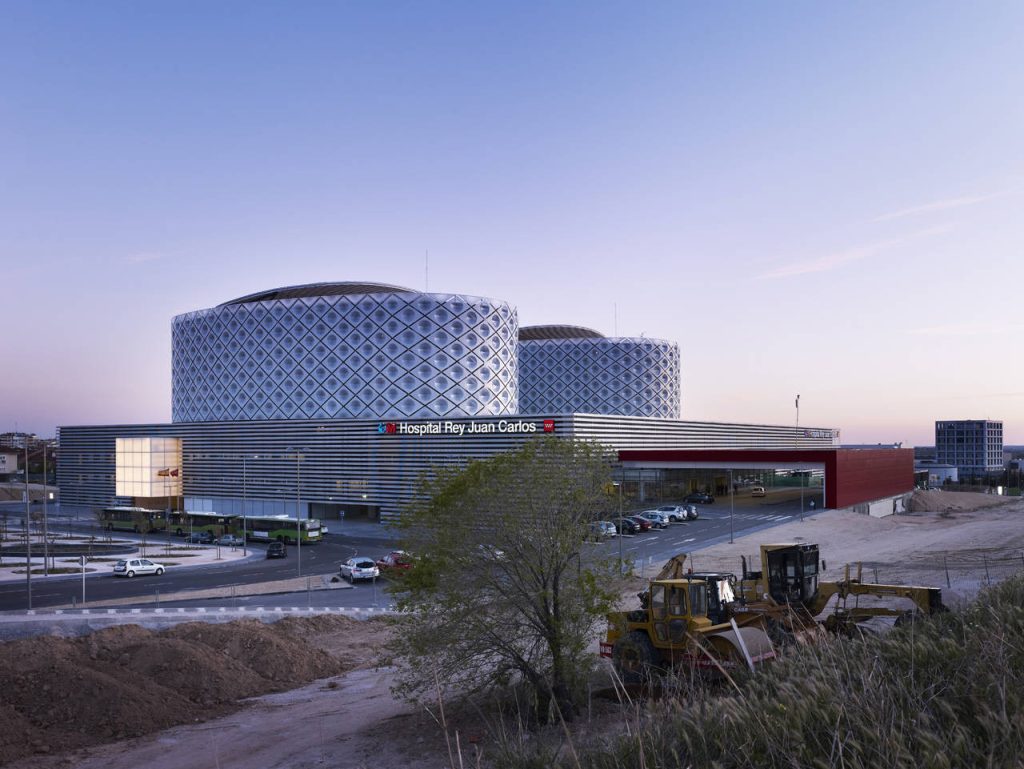 Project information
architect: Rafael de Laos
position: Mostoles, Spain
Year: year 2012
photograph: Alfonso Quiroga
Maker: BANDALUX, Sellex, Actiu, Ascensores FAIN, Lamp Lighting