In his opening keynote at Liveworx 2023 on Tuesday, PTC CEO Jim Hepelman presented a compelling vision for the future of digital transformation. Together with his ecosystem of partners, PTC aims to address the pressing challenges enterprises face in adopting digital transformation and moving to Software as a Service (SaaS) solutions. In addition, Hepelmann introduced exciting topics on the industrial metaverse and its new acquisitions, showing how PTC is at the forefront of shaping a new era of digital innovation for him.
Boston's Liveworx event hosted by PTC has been postponed from 2019 by COVID. As Jim Heppelman underscored in his compelling opening keynote at Liveworx 2023, we have seen significant progress in the field of digital transformation since the last edition.
"We are currently in one of the biggest transformational periods for industrial companies that I can remember, and most of it revolves around some form of digital transformation."
Digital transformation has traditionally focused on achieving faster market entry, lower costs and higher quality. But today, he says, it goes beyond that.
"Additionally, we will accelerate growth by making products more intelligent, factories more efficient, building more resilient supply chains, and making our companies and products more sustainable, compliant and complementary. Because of this, there is a movement aimed at re-landing." Your products and services. "
Let's dig into the key points from Hepelmann's presentation.
New Acquisition to Support Digital Transformation of Industrial Companies
Since 2019, PTC has made significant investments of over $3 billion in organic developments and acquisitions to help companies meet the challenges of digital transformation.
Among PTC's acquisitions are: Onhape (cloud-native product development platform), arena (cloud-native PLM and Quality Management System (QMS) solutions), code beamer (Application Lifecycle Management (ALM) platform for modern product and software development), and service max (Field Service Management Platform). The company also launched its software-as-a-service strategy (Saas), emphasizing its commitment to supporting the digitalization efforts of industrial companies.
These acquisitions are not detrimental to PTC's core business. Rather, they strengthened it, Hepelmann argued. 3D CAD Solution Creo and Windchill PLM software While we have grown up, IoT platform ThingWorx, Connectivity Solutions Kepwareand AR software Vuforia It has grown into a robust business solution tailored to digital trends. In particular, Hepelmann says Creo consistently outperforms other leading CAD systems in terms of growth rates. The company is also launching his Creo+.
"Meanwhile, Windchill's explosive growth rate has propelled PTC to a leadership position in the PLM category, with its portfolio growing twice as fast as its leading PLM competitors. It ranks among the fastest growing and most profitable companies."
PTC has the ambition to enable companies to become more efficient, sustainable and compliant by establishing a digital thread across the product lifecycle and enabling the transition to SaaS solutions.
Accelerate business growth through digital transformation and agile supply chains
Heppelmann recalled that the need for speed is a key factor for fast-clock-cycle businesses, including start-ups and businesses in rapidly evolving markets. Short development cycles are essential to stay ahead of market trends, especially for companies that rely on software-based products or with quickly obsolete electronic components.
Digital tools enable businesses such as retailers to enable just-in-time development and agile supply chains.
VF Co., Ltd.is a global leader in apparel, footwear and accessories and a prime example of how digital tools are driving success in the retail industry. With a vast portfolio of popular brands such as The North Face, Vans and Timberland, VF Corporation must keep up with rapidly changing trends across multiple markets.
"That's what our Windchill PLM software is for."
Adopting digital transformation has enabled VF Corporation to make better and faster decisions based on real-time data, allowing it to adapt its product designs and strategies to meet evolving consumer preferences.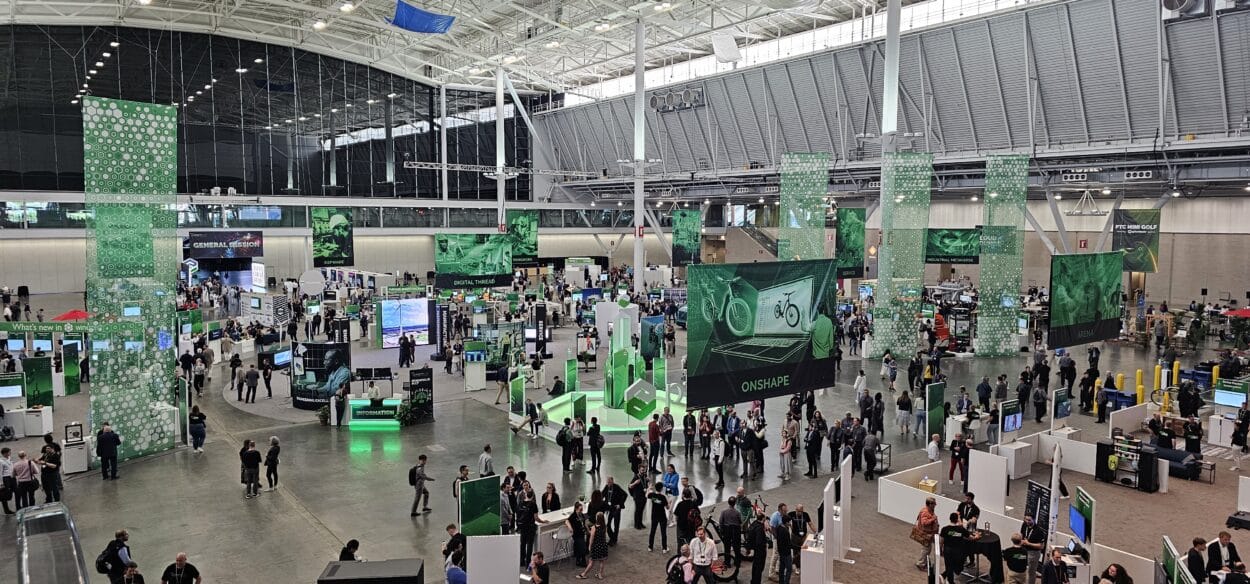 Strengthening aftermarket services with the acquisition of ServiceMax
PTC's recent acquisition of ServiceMax, valued at approximately $1.5 billion, marks an important milestone in the company's history. Hepelmann emphasized that for many industrial companies, a service strategy is essential to driving revenue and profit growth.
"In many cases, a product can generate ten times more revenue during its lifetime than the first product sale."
PTC has a long history of developing solutions that facilitate efficient service lifecycle management (SLM). By adding ServiceMax to its portfolio, the company expands its ability to deliver value to its customers.
The combination of PTC's CAD, PLM, SLM, IoT and AR capabilities with ServiceMax's expertise has already proven beneficial for customers who: schneider electric. By linking ServiceMax and Windchill, the French group gained valuable insight into its asset-centric service strategy. We were able to leverage our services and IoT data to drive predictive maintenance, unlock new services, and enhance our design towards our serviceability vision.
Industrial Metaverse: Driving an Integrated Experience of the Physical and Digital Worlds
In his keynote speech, Hepelmann highlighted another groundbreaking innovation that has the power to blend the attributes of the physical and digital domains. industrial metaverse.
While the term is commonly associated with consumer games and social platforms, PTC has applied the concept to industrial companies, aligning knowledge workers in the digital domain with frontline workers in physical environments such as factories. The focus is on fostering collaboration.
"Normally, this takes time and may require a plane ticket or a rental car. But applying the metaverse concept changes things. When it happens, you can pull out your phone and quickly capture a spatial digital twin or metaverse that digitizes the real world and your factory or customer site.This happens so quickly that we call this the pop-up metaverse. calling."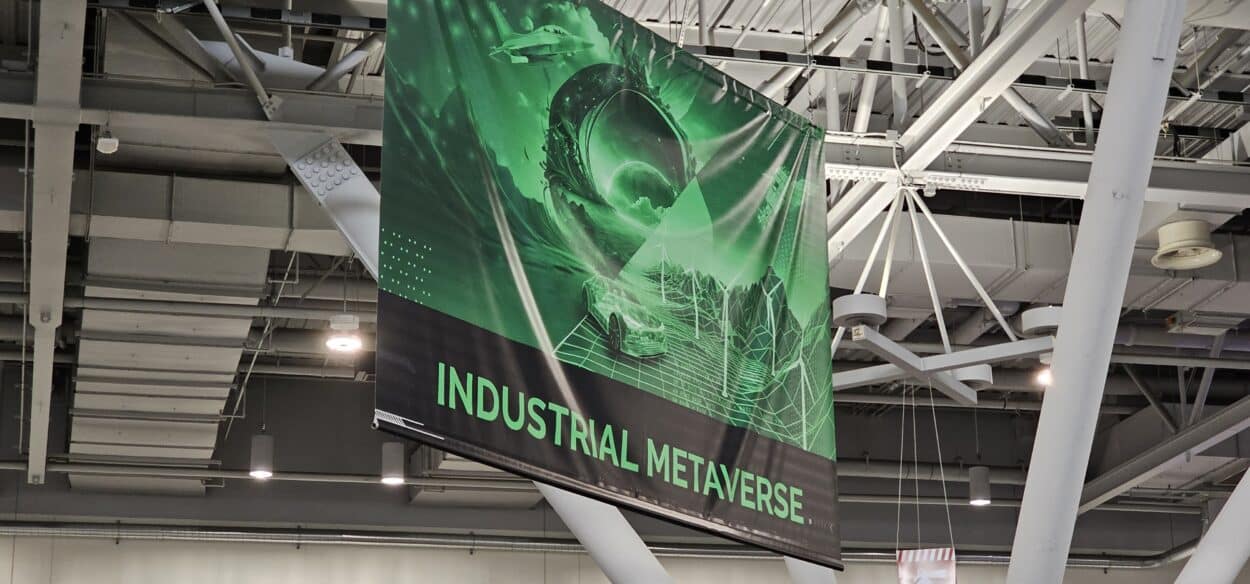 With the Metaverse, both physically present frontline workers and virtually present knowledge workers are teleported into these immersive digital spaces, having the same real-time experience and access to service manuals, parts catalogs, etc. You can access critical information and address issues from your digital thread. in real time. As a result, problem resolution is faster, often exceeding the time it takes to arrange travel.
"Not only is this approach an incredible time saver, it is also cost effective and environmentally friendly."
Burckhardt compressionis a Swiss-based company that specializes in industrial compression systems for energy transport and is testing industrial metaverses. With large gas compression systems deployed on tankers carrying liquid natural gas, the company faces unique challenges that it was able to overcome to enable remote support and intervention. It says.
Rolf Brendli, CFO of Burckhardt Compression, said:
"We have a supertank in the middle of the ocean. In the event of an incident, we don't just have to bring in the service engineer. So, effectively, the engineer and the customer's local engineer can step in. There is a man on his side who remotely supports, mentors, and directs that person simply by using the PTC Metaverse."
PTC sees the industrial metaverse as an innovative means to help companies overcome geographic constraints, reduce costs, improve service quality and effectively distribute knowledge.